Dat Thanh Nguyen at Meta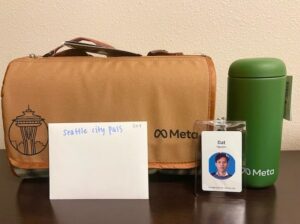 I had an incredible internship experience at Meta, where I held a position as a research scientist intern from January to March 2023. As a PhD student, this internship provided me with valuable opportunities to apply my academic knowledge in a real-world setting.
The journey began with a series of back-to-back interviews for the research scientist intern position at Facebook Reality Labs, a division of Meta located in Redmond, Washington State, USA. The interviews were rigorous, but they also confirmed the exciting and challenging nature of the work that awaited me.
  During my internship, I had the privilege of working on a project called "Dynamic Level of Detail" The objective of this project was to develop a system that could dynamically adapt the resolution of a mesh based on the camera's position. This innovation held significant potential, not only for my internship but also for my PhD project. By exploring the concept of simplifying mesh/point cloud, we could incorporate it as a pre-processing step to extend the coding range of the EmpkinS 3D human body hull compression, which I am working on as part of my doctoral research.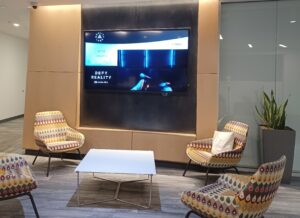 One of the most enriching aspects of my internship was the opportunity to collaborate and connect with other PhD students from around the world.  I was fortunate to work alongside exceptionally talented colleagues who constantly challenged and inspired me to grow both personally and professionally.
Moreover, the internship at Meta allowed me to expand my professional network significantly. I had the chance to interact with experts in the field, building relationships that will prove invaluable in my future career.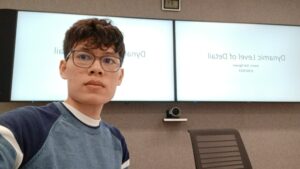 In addition to the internship experience at Meta, one of the highlights was the opportunity to explore various cities across the United States. During my free time, I took advantage of the weekends and holidays to venture beyond Redmond and explore different attractions in Seattle, Los Angeles.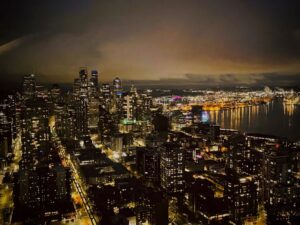 Overall, my internship at Meta was an unforgettable experience. It provided me with a platform to apply my academic expertise, work on exciting projects, and collaborate with exceptional individuals. The lessons learned, the connections made, and the memories created will undoubtedly have a lasting impact on my academic and professional journey.